Billy Morton
Fingerling
Member Since :
2011
Number of Posts : 63
Property :
Cody Ranch Peach Creek and Crabgrass Lakes, Coalgate
Good Morning
My son and I fished Crabgrass and Peach Creek the morning of 5/13. It was a bit of a maze finding these two lakes but after only two turnarounds, we found our first target, Crabgrass. We got on the water at about 6:30am with a nice cool (around 58 degrees) very calm (zero wind) morning. On my sons first cast, he caught a very nice crappie on a pop-r. We proceeded to catch a great deal of fish on pop-r's and a top water frog. Once the top water bite slowed, we found them on flukes. The fish in this lake were not very hard fighters at all, they seemed to just give up once hooked, it was very strange. At about 10am, we agreed to move over to Peach Creek.
On my first cast with a pop'r, i hooked a nice 3lb'r. We caught several on pop'rs and then moved over to the flukes and various other plastics. This lake was SUPER clear, I am guess 4' or more. The fish in this lake were some of the hardest fighting fish I have ever encountered. We would watch them shaking their heads and constantly trying the spit the hook all the way to the boat. It was weird to see such differences in lakes so close to each other. In Crabgrass, they like a blue flake fluke and did not like pumpkin seed. In Peach Creek, they wouldn't touch the blue flake, but we slayed them on the pumpkin. Neither lakes fish would even look at any color chatterbait.
All in all we caught probably 40+ fish with a few 2.5's and a 3. We kept around 27. Another great outing.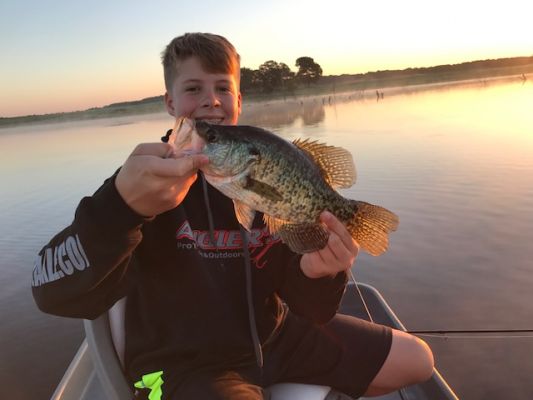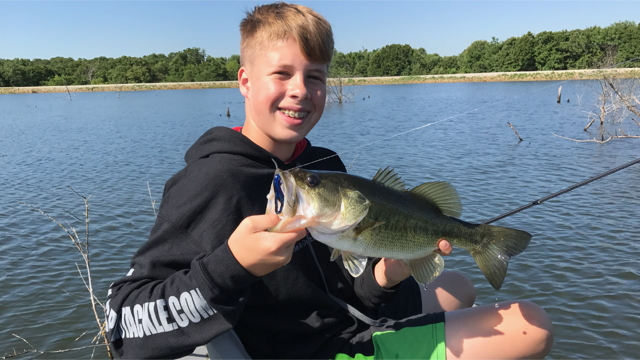 Posted By: Billy Morton