Jun 10 2019
Mike Mehlmann
Fingerling
We hosted 2 BassForecast contest winners, and a few others at 10-10 this past weekend. 4 of our guests flew in for the trip (from Carolina, South Padre, Philly and San Fran). So, I was feeling a little pressure to show them a good time and some Texas PWF (Pigs with Fat
) Bass.
Thankfully 10-10 produced! Two guests caught their PB's, the first weighed 10.4 and the 2nd weighed 10 even. Conditions were dead calm, and the fishing was slower than normal, but when we caught the 10.4 the 3rd hour of day 1, it set the tone! It was caught by our contest winner who has never seen a Bass larger than 5 pounds…. It was cool to see how his eyes lit up when that fish came out of the water 10 feet from the boat. As his guide, I was ecstatic and relieved at the same time. Ken Addington, I can say that I now know what it feels like to guide…both the pressure and the joy of putting a person on their lifetime PB and knowing that he is going to talk about for the rest of his life; probably more than family & friends want to hear!
Both 10-pound bass were caught in Creek Channels; one on a senko and one on a brush hog. These location and bait types were recommended by BassForecast TIPS on the day. (see screenshots of the day we fished 10-10) To give you an idea of how BassForecast TIPS comes up with recommendations, based on your selected location and days, the software tracks the "Bass Season," (of which there are 7 total Bass Seasons in a year). Next, it adjusts for the mood of the fish based on the BassForecast Rating to offer suggestions for:
Top 2 to 4 locations (based on 12 possible structures you might find in a typical lake such as humps, channels, etc), and
Top 5 baits (based on 17 possible categories of baits).
This means that there are 1,428 total possible combinations (7x12x17) that BassForecast may produce based on all the variables.
10-10 is a magical place. It is the land of giants. I know we lost 2 other giants over the weekend. All 4 lakes were producing. Craig Brown is the consummate host and between him & PWF, the lakes are in excellent condition. My past 5 days on the water at 10-10 (a mix of early spring, late spring and summer) have produced an 8.6, 10, 7.1, 10.4 and 10. The lodging is incredible and, with a view of deer in every direction, and a well equipped outdoor cooking area, it makes for the perfect weekend get-away. Also, Craig is always willing to offer his insight and Tips.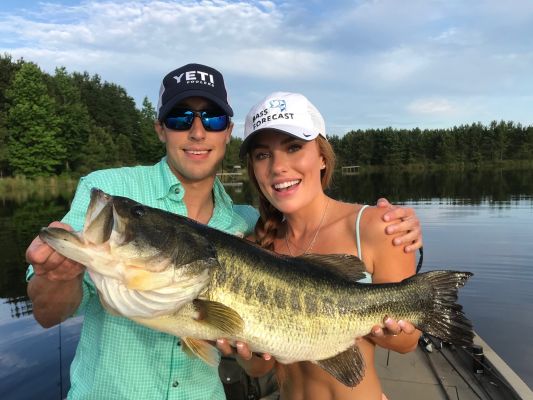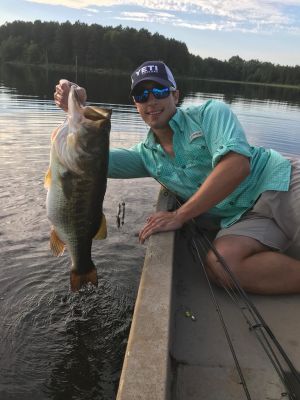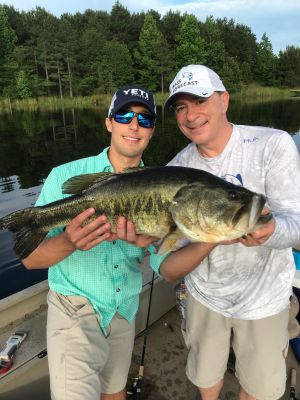 The second 10 lber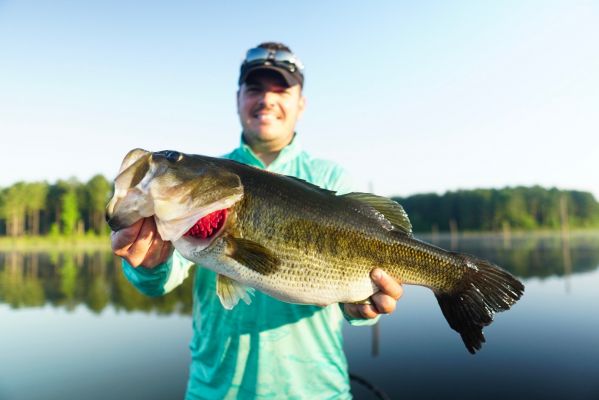 Bass Forecast Where and What to fish with for June 3rd