Nov 25 2019
Jackson Bean
Slot Fish
It was a FANTASTIC weekend to enjoy the beautiful Yates property. 39 bass total with a 6.8lb big bass (7 culls). I took a video of two to five pounders schooling but I'm not sure I can upload it. It went on for a couple of hours. There were big balls of shad trying to escape their destruction and gluttonous bass gorging on them when their bellies were already so full. It was one of those weekends we will talk about for a while. I've seen bass school before but these weren't small fish….. We caught 2's, 3's and a range of 4's up to almost five pounds. Our big bass came on the brush pile in front of the island and the other fish were scattered around the lake. We were throwing C-rigs at all of the brush and wood we could find. We caught the most fish slow rolling swim baits out in front of the dam. The other baits that worked were a squarebill crank and chatterbait.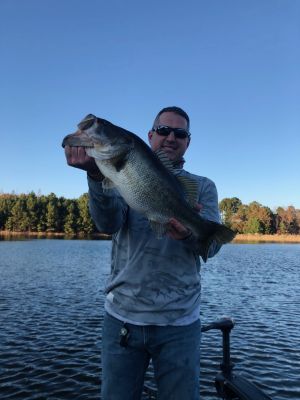 For all of you amateur biologists in the group…... How in the heck did this happen? Yes…... that's a tilapia and Dewayne didn't add tilapia this year. ;)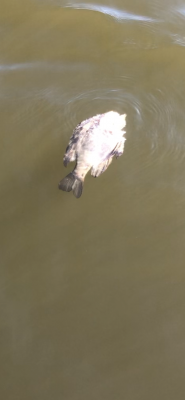 I grabbed one of the funny screen shots from the video to show you the schooling. I couldn't find a frame with more than one in the air but you can see how aggressive they were being. It's the first time I've seen this with temps in the mid 30s.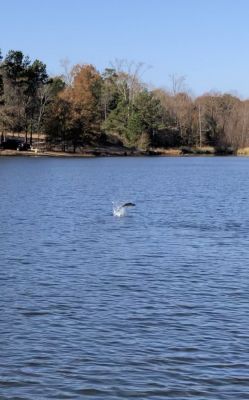 Thank you Dewayne and Kay for letting us come. What a great lake and great property. We will be back!
Jackson