Jul 06 2020
John Jones
Fry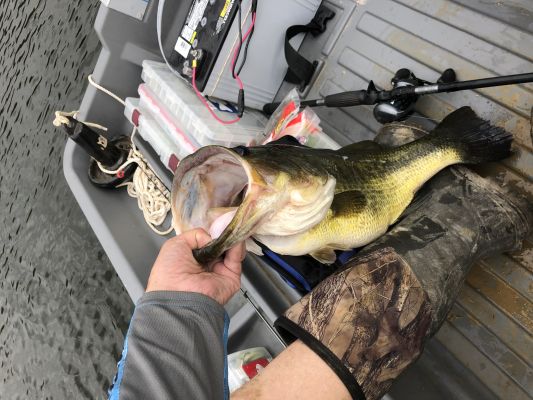 Reservation Number : 25141
Property Name : Indian Hollow Ranch
Reservation Date : 07/04/2020 All Day -
Total Fish/Sizes : 23
Lures Used : Frog, brush hog, spinner bait.
Fished this beautiful property on Saturday morning. Perfect conditions. Cloudy and cool with light wind. Was on the water at 6. Started slow at first with barely any wind. About 9:30 it picked up to about 10 mph. Just enough to ripple the water a bit. I started working the bank(with a frog)where the wind was blowing and started catching them. The bite was pretty consistent as I was covering a lot of water. Then my next cast was a little short of where I wanted it, but it's where she wanted it!! She immediately blew up on it and I could tell she was big! Got a perfect hook set and she jumped! Whoa, a toad! Jumped again!!! She fought a little more then I got her in the boat! She weighed in right at 7 lbs even. I didn't measure her in my excitement. Got her weighed and back in the water. Caught 2 more 4 pounders after that. The rain started pouring about noon and headed home. What a great day and a beautiful property. Thanks to the land owner and PWF for another great experience!