Larry Maupin
Slot Fish
Member Since :
2012
Number of Posts : 211
Property :
Lake Side, Martins Mill
Anniversary runaway was great!
Reservation Number : 25662
Property Name : Lake Side
Reservation Date : 09/14/2020 All Day -
Total Fish/Sizes : 15, 12" to 6.5 lbs
Lures Used : Jackhammer Chatterbait, Trick Stick & Pompadeur Jr.
We've been planning a runaway outing for our 50th Anniversary, so where to go? A PWF lake with lodging of course! Stayed two nights and fished the day in between. Cooked steaks on the grill and enjoyed a beautiful sunset the first evening. Launched and parked the boat at the pier ready for morning. Enjoyed watching the stars that evening.
Fishing day up before dawn and fishing by sunup. Weather was perfect. Low in 70s, high in the 80s with a light breeze. Water clarity 22-24". Water temp around 84°.
Topwater bite was nonexistent, but had fun with the Sledgehammer. Fishing wasn't hot but fairly steady throughout the day. Managed one big one on the Sledgehammer in the middle of the largest cove in the south east area. It was 21+ inches plus but only weighed 5 pounds - should have been 6.5.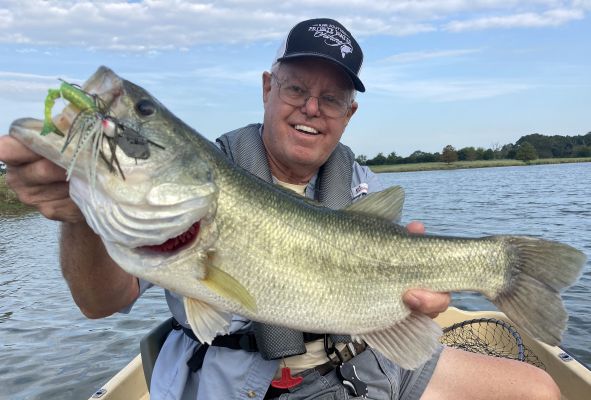 Most other fish caught were normal and healthy sized. Took an afternoon break and enjoyed the cool, comfortable cottage. Back out at 6PM and got some topwater action.
All in all caught about 15, culled only one. Caught some at the dam but most were caught in the northeast cove. Had a huge blowup on a topwater there. The wife had fun and the cottage was excellent.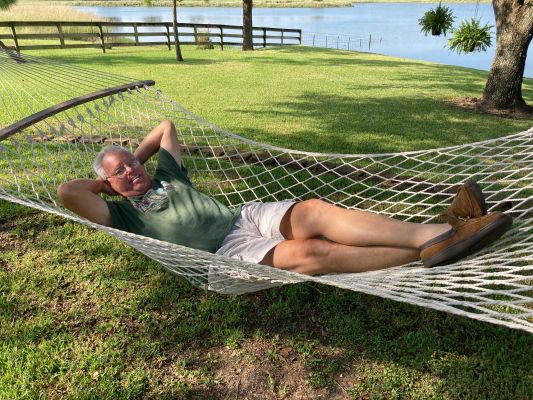 Very clean and nicely decorated. Absolutely no complaints. We are wanting to go again, hopefully soon.