John Jones
Fry
Member Since :
2017
Number of Posts : 27
Property :
JerMar Lake, Van Alstyne
Fluke day at Jer Mar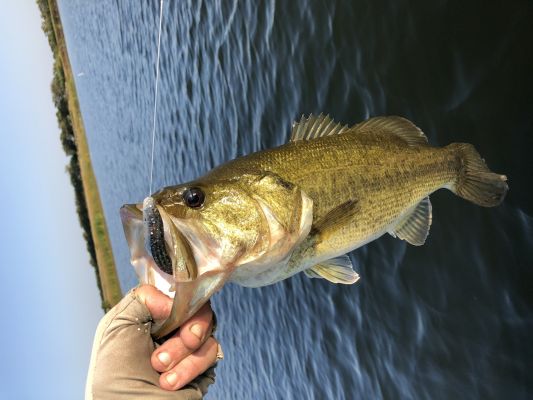 Reservation Number : 26105
Property Name : JerMar Lake
Reservation Date : 10/10/2020 All Day -
Total Fish/Sizes : 63
Lures Used : Fluke, spinnerbait, rattletrap
I haven't fished JerMar in a while so I was anxious to get back out there. It has always treated me well. Today was no exception. Got on the water at 7 under heavy heavy fog, and started throwing a whopper plopper. I caught 4 within the first 20 minutes, then the action stopped just like that. I decided to tie on a fluke, blue gill color. It was on!! They were slamming them all day! Cast it out, twitch it, let it fall, then hang on! Repeat literally all day! Biggest was right at 4. Most were 2 to 3 pounders. Fished until 6:40 that evening. Ended with 6 at the end of the day from the spillway.
What an epic day on an epic property!
Can't wait to go back! Big thanks to PWF!!!