Big Bass Tournament Update
Brad Shields dodged a bullet this week as member, Jerry Edwards caught a 10+ pounder at San Saba Waco Creek this past Monday. Fortunately for Brad, Jerry is not entered in the tournament. View Jerry's fishing report on line.
Only one weekend remaining in the tourney. There's still time to place! Good luck to all of those fishing this weekend and we hope everyone has a safe and happy holiday.
Brad Shields continues to hold 1st place with this catch from San Saba Waco Creek Ranch.
Andrew Fitzhugh landed this 9lb 10oz monster at Glenrose Rough Creek Lodge. This fish would have gone well over 10lbs during the spawn. Rough Creek is a very healthy fishery.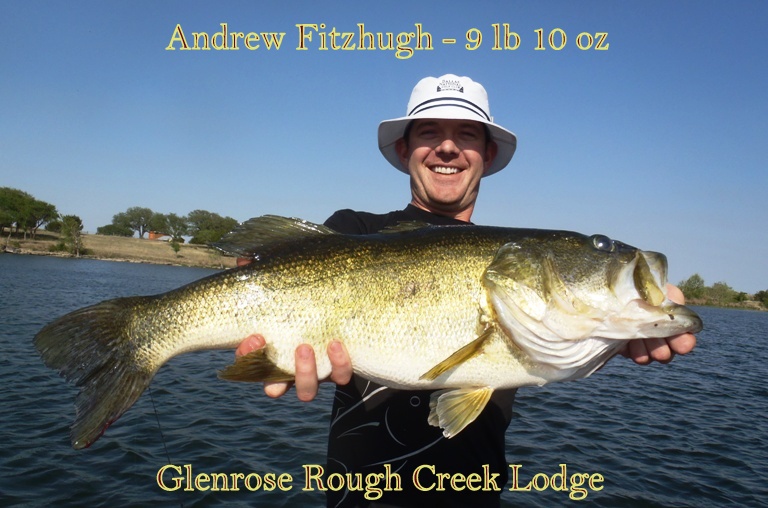 Bill Morris is still holding 3rd place with his 7.29lb bass caught at Weston SW Lake.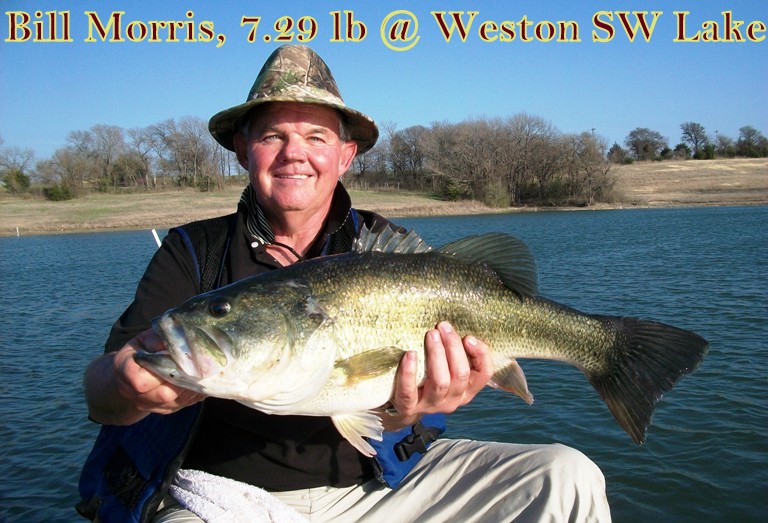 There's still time to catch the winner. The contest runs until June 1st. The entry fee is only $20 dollars and you must be signed up before you catch the big one. Contact the club office before your next outing and we can add you to the competition.