2019 Peacock Bass Fishing Group Trip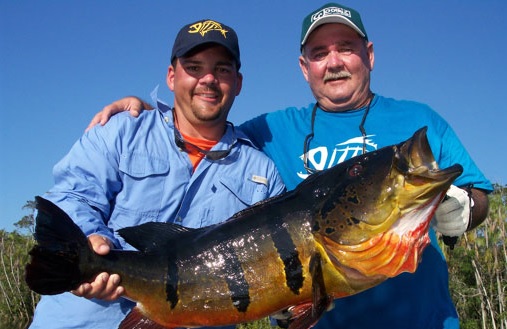 The fishing experience of a lifetime is how most visiting anglers describe their peacock bass fishing trip to the Amazon. Join us for this exciting fishing adventure – a week exploring the fabled waters of the Amazon basin for MONSTER peacock bass with Ron Speed Jr's Adventures!
We've booked the group trip for Friday, October 4th thru Saturday, October 12th, 2019 and have plenty of spots available. We chose these dates because it has been the most consistent week each year for more than 20+ years for GREAT fishing. The cost of the trip is $5250 for 6 days of fishing, plus additional expense for your airfare, visa, tips and misc. A $1000 nonrefundable deposit is required to hold your spot.
Ron Speed's Adventures Website, or give Steve a call or email at (214) 871 - 0044 orinfo@privatewaterfishing.com.