What a terrific membership group we have at Private Water Fishing. I have thought this from day one, when I bought the club almost one year ago and my feelings are constantly re-affirmed on a weekly basis. Those feelings have never been stronger than two weekends ago when 5 members, a members guest, Brian and I showed up for a work day at Grapeland Bennett Lake.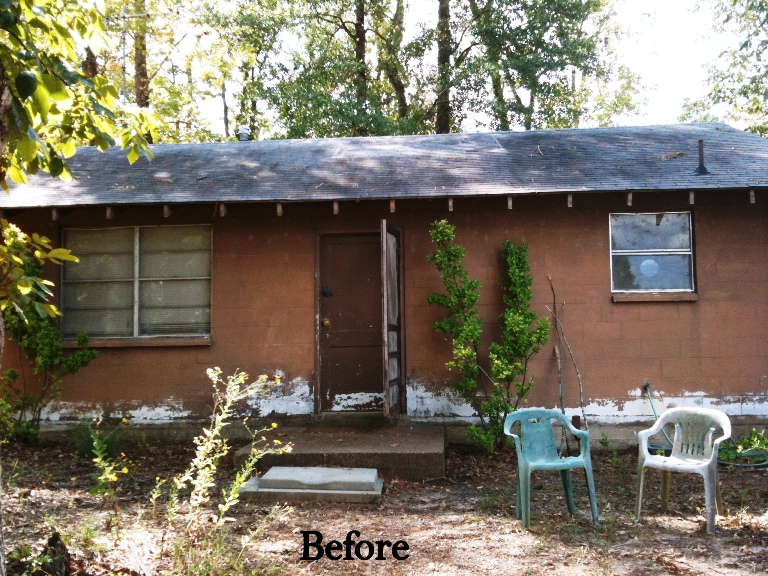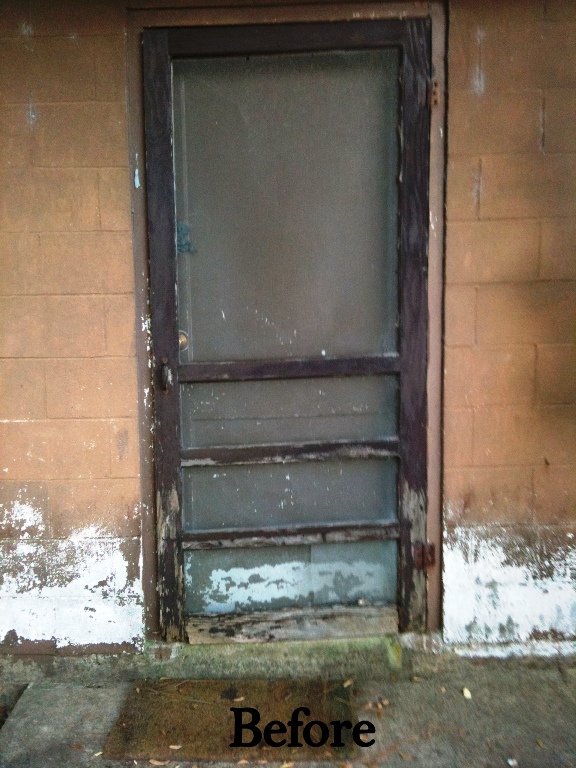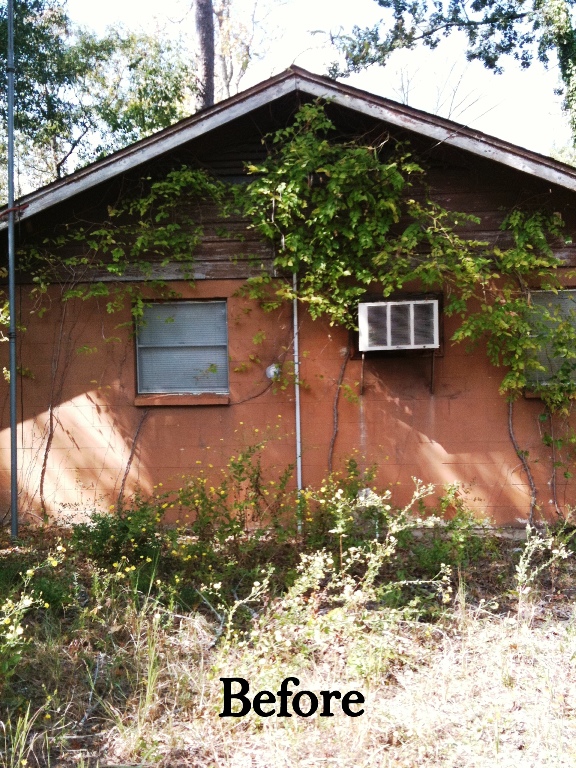 Saturday October 23rd, "Chain-saw" David Burrow, Bryan "I love to fish" Durrett, Johnny "the painter" Gill, "Brisket" Bob Lundin, Dale "the working machine" Rhoads, Dan "let me tie another brush pile together" Stables, Brian "I can do it all" Hughes and myself all showed up to work at Grapeland Bennett lake.
Honestly, I was a bit apprehensive about the trip as I wanted the group to have fun while accomplishing our goals of adding brush piles to the lake, painting the cabin, and general clean up. In the 7 hours that we worked we accomplished that and more. The group wanted to work and I was impressed by everyone's effort. Members brought chain saws, power washers, paint sprayers, shovels, tools, and of course Bob Lundin's famous brisket. PWF furnished the food, drinks and paint for the weekend.
Our efforts accomplished the following; removed vines and vegetation from the outside of the cabin, power washed the outside of the cabin, cleaned the screens and windows, added new shutters and new screen door, painted the entire outside of the cabin, added 20+ LARGE brush piles to the lake, cut down more than 2 dozen trees, mowed the ½ mile long road to the entrance to the road, loaded and hauled a 18 foot trailer of trash and debris to the dump. After the hard work day, most were exhausted, but some managed to fish Saturday Evening for an hour or two and then again on Sunday morning. We packed up and headed home early Sunday afternoon.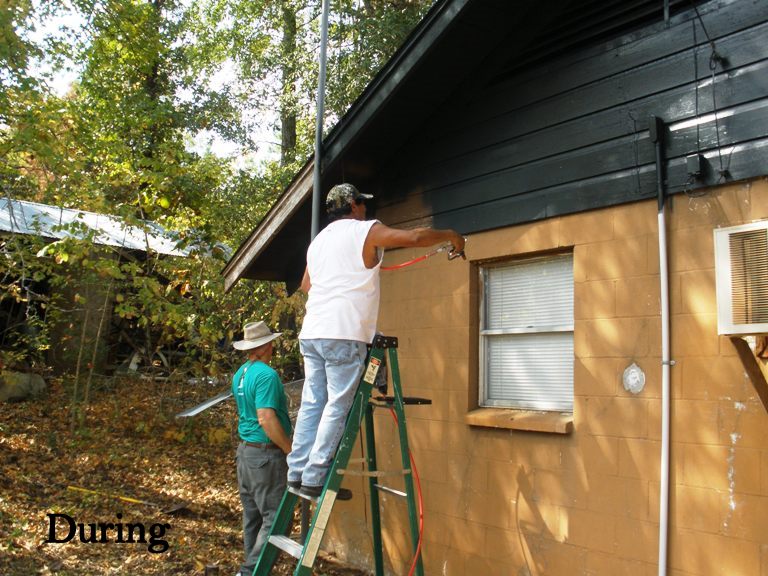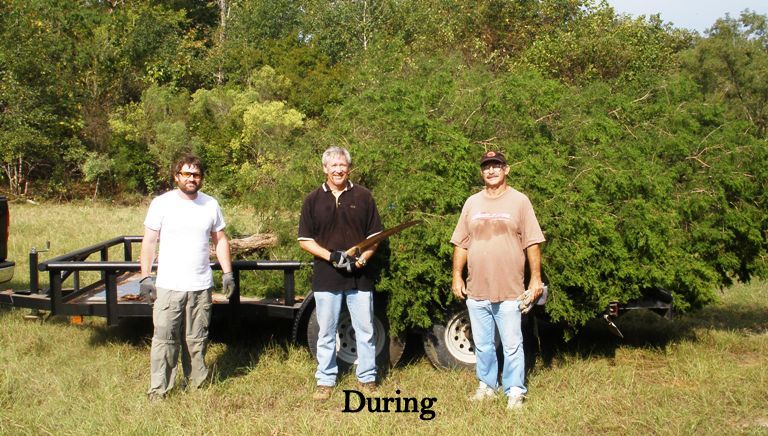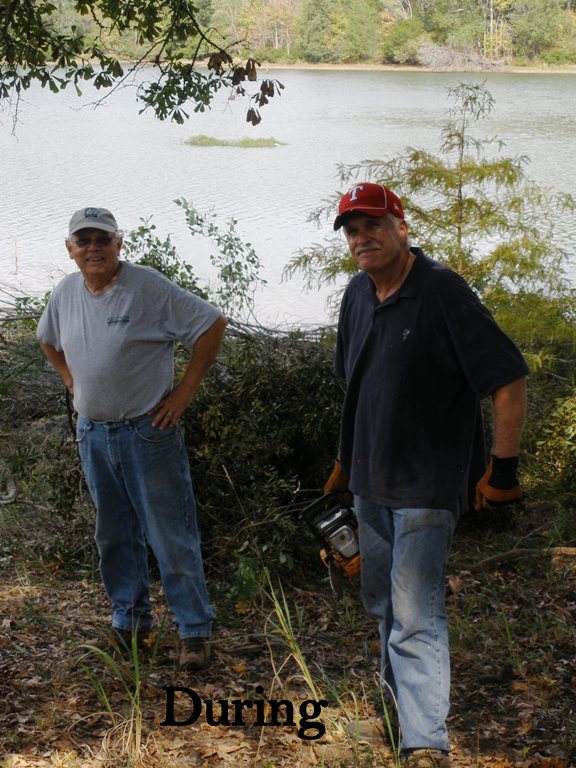 Grapeland-Bennett Lake, has long been a club favorite, with an extremely active landowner, Renee Bennett who is passionate about growing trophy bass in her lake. This year alone, she has or will have accomplished the following; added 10,000 thread-fin shad, added 1200 pure Florida strain fingerling largemouth bass, fertilized the lake 7 times, added more than 20 brush piles and will be adding 80,000 lbs of lime this winter. This commitment in both time and money to lake management is appreciated by our membership and we wanted to say thank you to Ms. Bennett.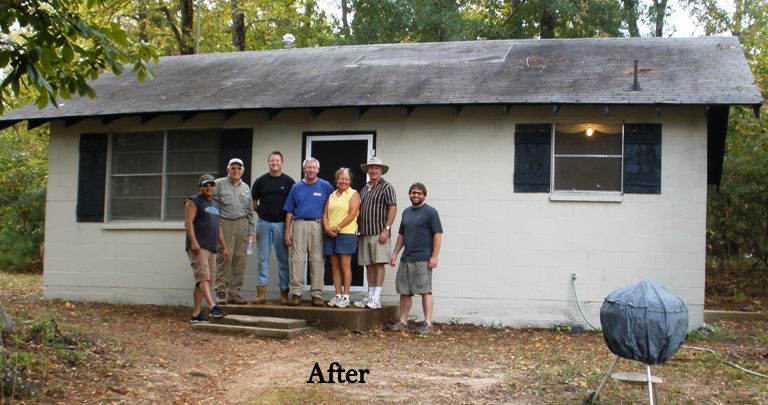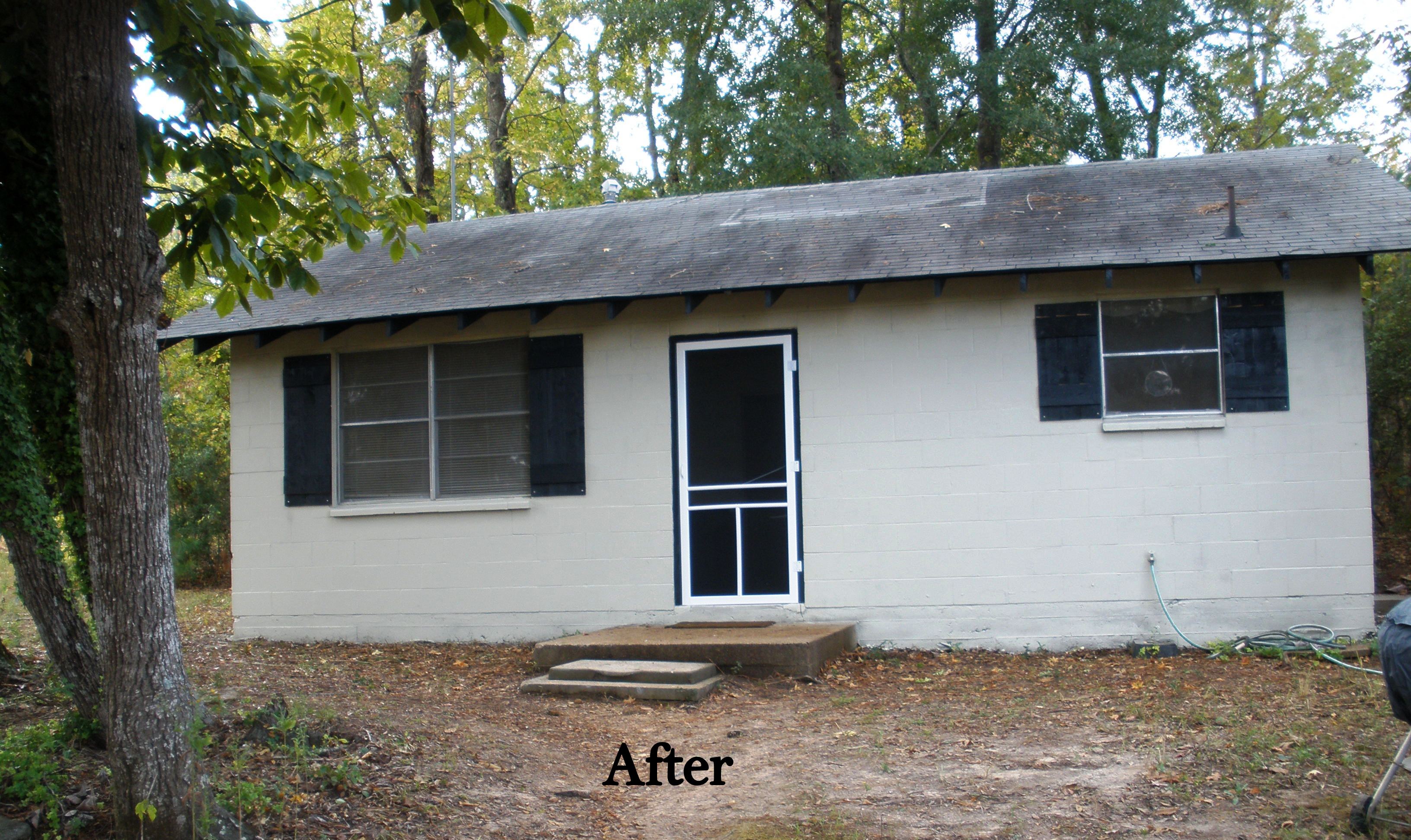 Pictured - left to right (Johnny Gill, Bob Lundin, Steve Alexander, Dan Stables, Renee Bennett, Bryan Durrett, Brian Hughes) not pictured - (David Burrow, Dale Rhoads)