Our final results are in for the 2013 Big Bass Tournament. We had a total of 52 members join the competition. Big thanks to all of those that participated. It was a close finish and could have been a tie if not for the date of entry stipulation in the tourney rules.
Bruce Prindle ends up taking 1st place and collecting $500 during the final week of the tourney with this 24 inch beauty caught at Glen Rose Rough Creek on April 24th (joined competition January 24th, 2013)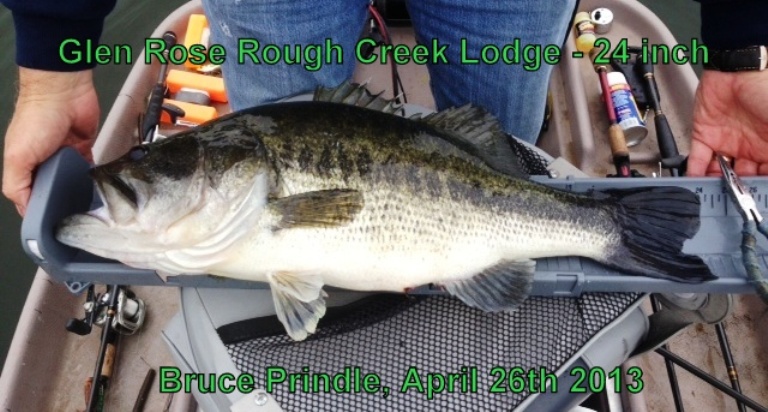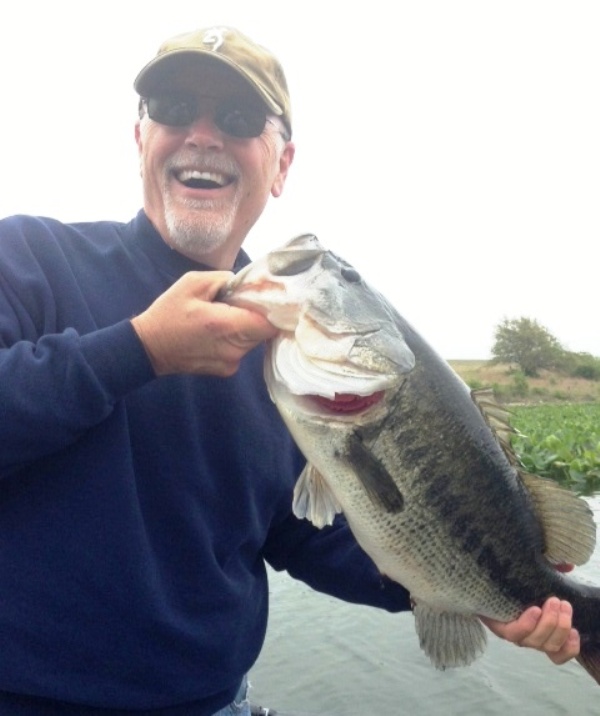 Mark Levock takes second place and collects $250 with this 24 inch hoss caught at Gilmer Hat and Star Ranch on March 17th (joined competition February 8th, 2013).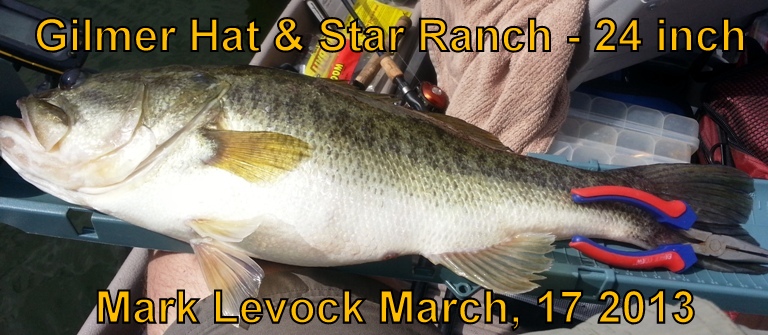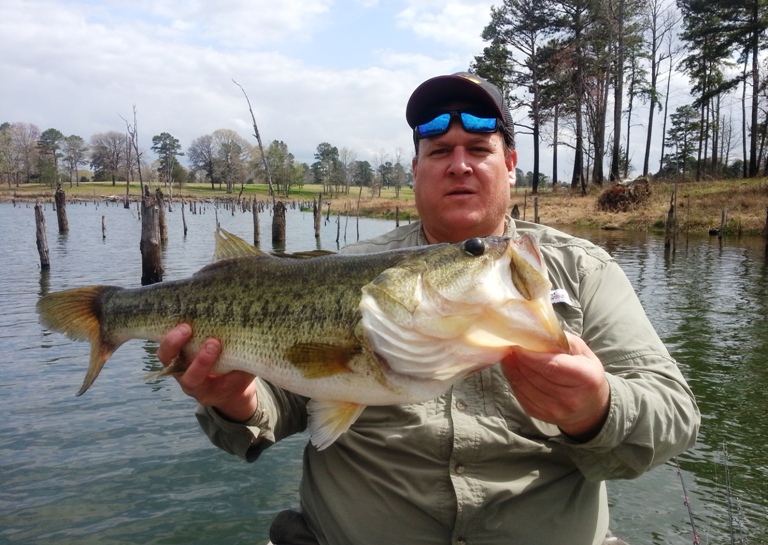 Rick Drummond inches out third place and brings home $100 with a last minute entry of this 23 ½ inch bass caught at Gilmer Hat and Star Ranch on April 27th (joined competition January 23rd, 2013)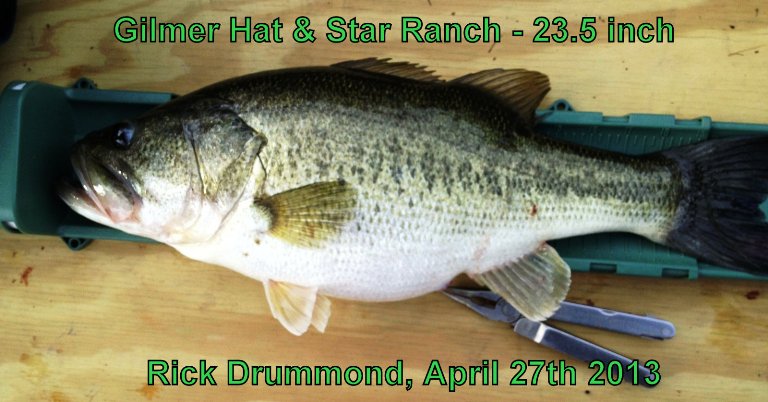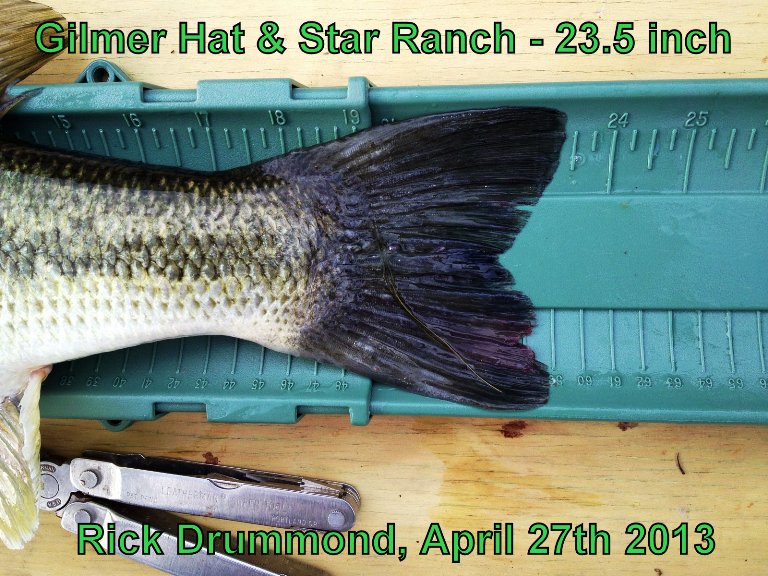 Honorable Mentions:
Tom Strother also caught a 23.5 inch bass at Oakwood Lake Leon but signed up for the tourney on February 8th, after Rick Drummond.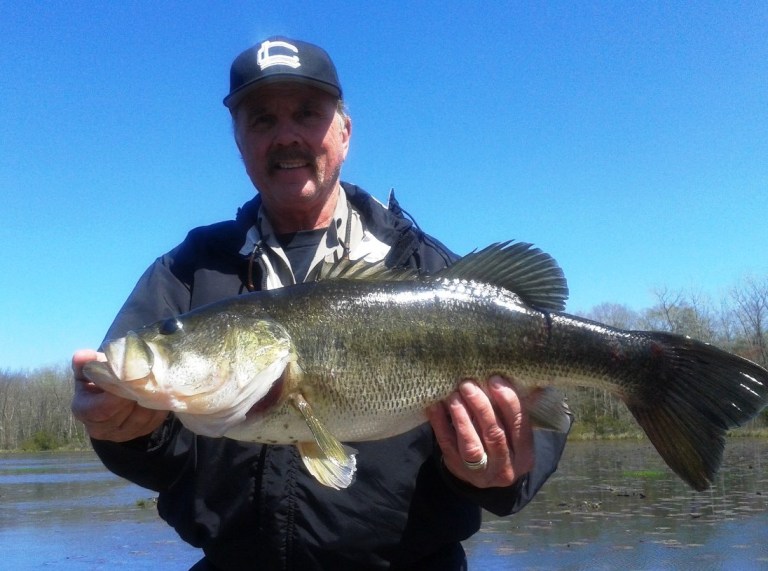 Michael Tidwell got the tournament started with his 23 incher caught at Martins Mill Lake Side on February 23rd.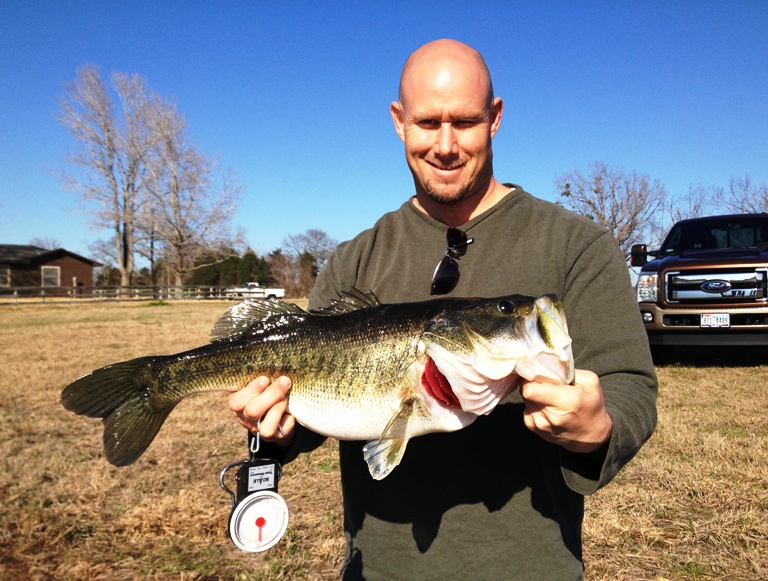 Mac McAlister also submitted a 23 inch bass caught at Longbranch Yates Place on March 16th.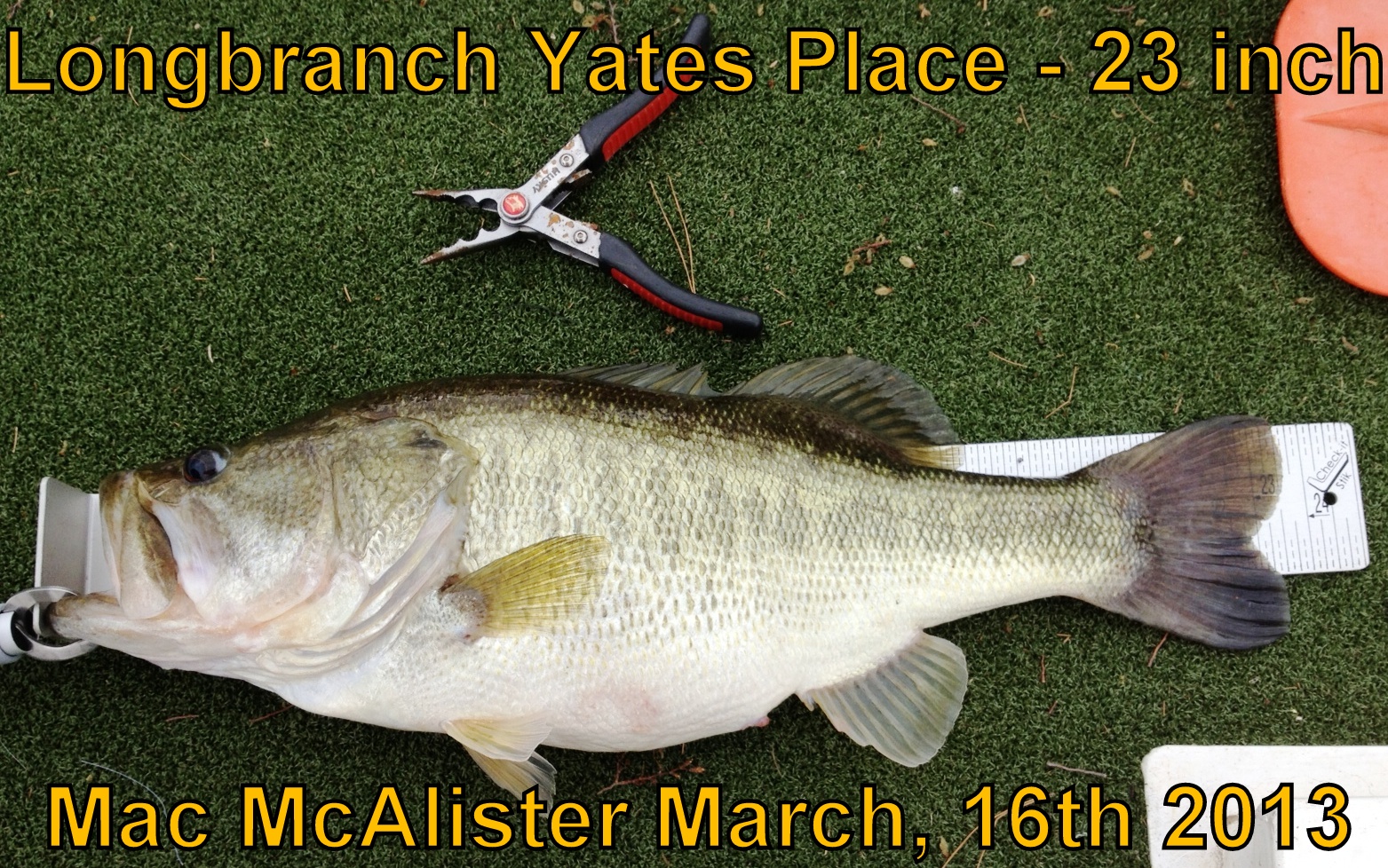 Once again, we thank you for participating in the contest. We hope you enjoyed the challenge. Best of luck to all in next year's tournament!
Private Water Fishing