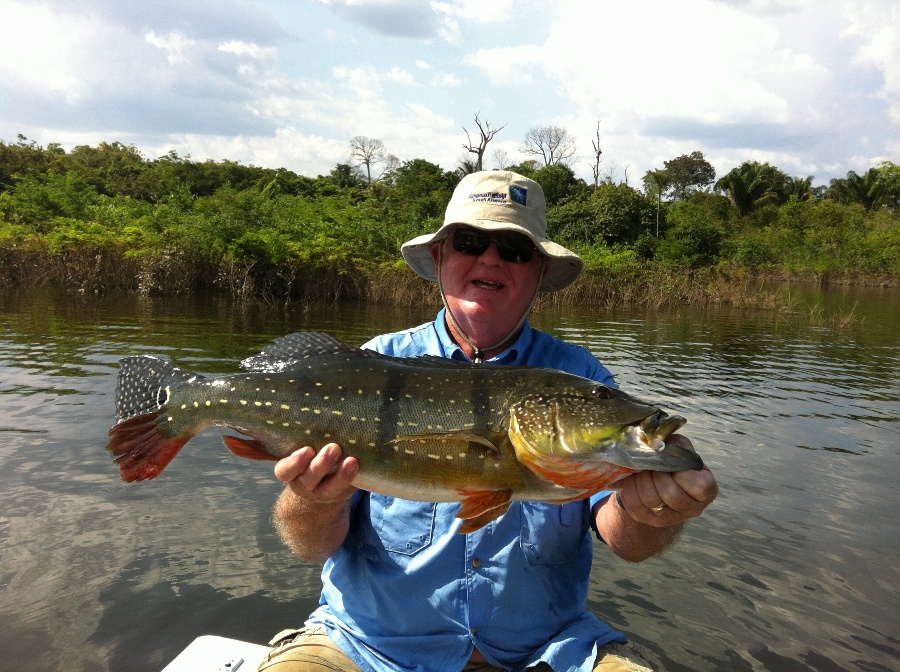 September of 2014 fourteen of us made the trek to Manaus, Brazil to fish for the famous Peacock Bass. After 7 days of fishing, we landed over 700 fish with 51 over 10 lbs, 15 over 15 lbs, and 3 over 20 lbs. We are headed back again during a similar time frame. I booked this trip 18 months ago, thus I could choose any date I wanted as I was the first booking for 2016. The week I chose, September 23rd to October 2nd 2016, has been the most consistent week each year for more than 20+ years. Ron Speed Jr. Adventures and their Brazilian partner keep track of such things. While there is no guarantee that it will be the best week of the year for fishing at least we have successful history to give us every advantage.
After the trip in 2014, I sent a survey form to everyone who attended and asked them not to include their name on the comleted form. I wanted each person to be totally honest about the trip, and if they mailed it back without their return address and their name, I was confident that each person would give an honest assessment. The last question I asked was would you do it again? Everyone but one said yes! I know of few things in life where you can get 90%+ of people to say they would do it again. Last year, at the Dallas Safari Club, I asked a fishing outfitter who books more than 50 different fishing trips around the world which is the most popular trip. He responded that the most repeated trip by far is our Peacock Bass Fishing trip in Brazil.
To learn more, please visit the Ron Speed's Adventures Website. Once you have reviewed this, call me at 214-871-0044 to book your spot. A $1000 non refundable deposit is required to hold your spot, and the trip is open to the first 16 PWF members and their guests. Call to reserve your spot today.